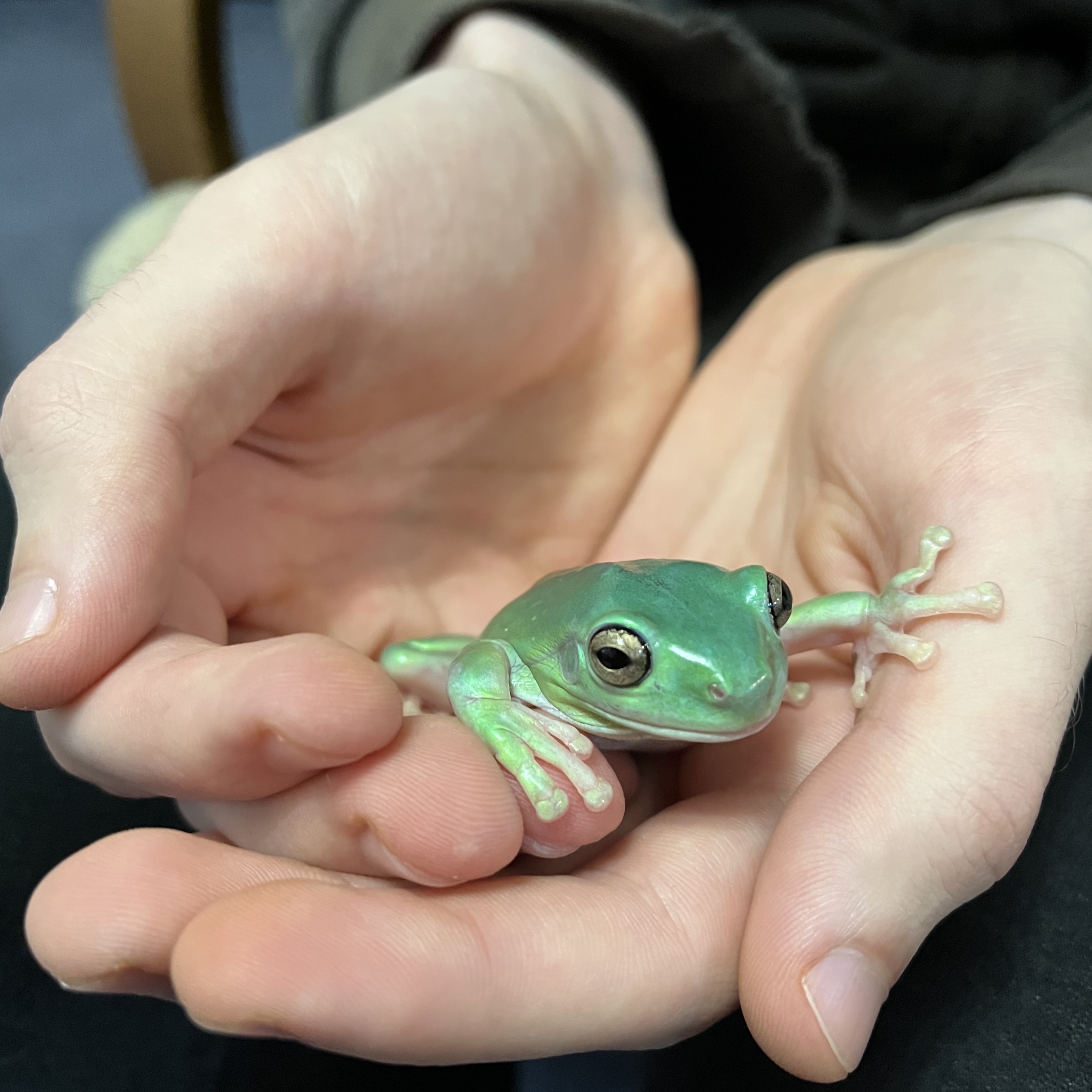 My class is so lucky.
This term we're learning about lifecycles,
so my teacher brought in some tadpoles-
three big black commas
swimming around in a plastic aquarium
right beside our desks.
We named them
Freddo,
Kermit
and Spot.
Freddo was the first to grow
stumps
legs
more legs
then his tail shrunk
until his body was a fat full stop.
'But what do we do with our frog?'
asked Mrs Chugg with a frown.
My hand shot up quicker than a speeding mosquito.
'I've got a pond!'
So, she poked some holes in a butter tub
and sent Freddo home with me.
'Lucky duck,' said Ben.
I carried my precious passenger
down the street
around the back
then knelt beside our weedy pond
and gently tipped him in.
Freddo swam to a lily pad
half scrambled on and gazed around
at the water
reeds
insects
and grassy bank
before frog-kicking into the murky depths.
Compared to Kermit and Spot,
I'd say he's pretty lucky.
© Kristin Martin 2017
A version of this poem is in my poetry book, To Rhyme or Not to Rhyme (Glimmer Press, 2019).