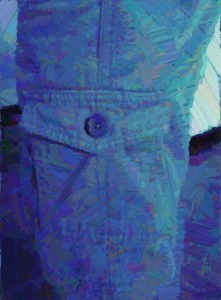 There is something in my pocket.
Whatever can it be?
I don't remember putting something in there recently.
I am not sure I should touch it.
I don't know if I dare.
It might be cold and slimy or it could be sprouting hair.
There is something in my pocket.
It feels a little odd.
At least it isn't slimy. I could try another prod.
But now I feel more nervous and
I don't know what to do!
That something in my pocket has just broken into two!
There are somethings in my pocket.
Of that, I have no doubt.
And as they're making me upset, I think I'll take them out.
© Kristin Martin 2013