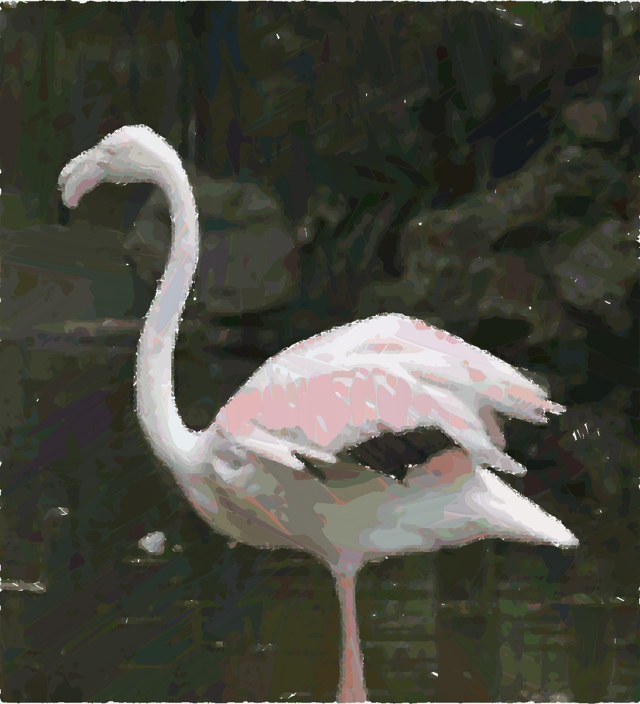 Flamingo is the oldest
of the creatures at the zoo.
She's lived for many decades,
and she seems quite happy, too.
So she's the perfect creature
who you'd go to for advice
on how to stay quite cheerful
and to live a life that's nice.
I visited, last Monday,
her enclosure at the zoo.
I waded in and asked her,
'what are things I ought to do?'
She didn't make a sound
but there was hardly any need.
Her actions spoke quite loudly
there amongst the water weed
She showed me very clearly
just the perfect way to be:
stand quietly,
in water,
on one foot, preferably.
© Kristin Martin 2014