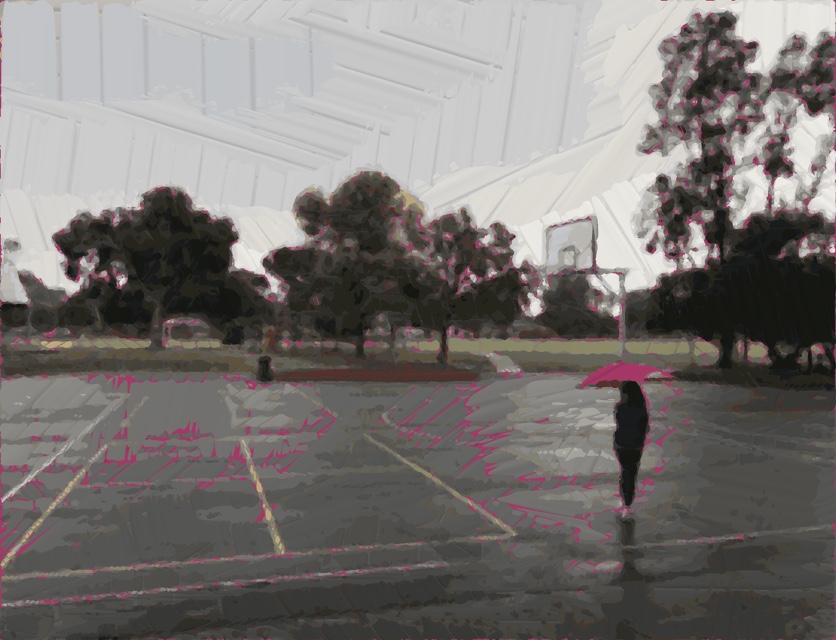 Written with assistance from Room 17 Year 3 students at Fulham North Primary School, 2018.
The mud around our classroom looks like melted chocolate.
The wind rattling the window
sounds as loud as an ice-cream truck!
My wet socks in my soggy shoes smell like mouldy donuts.
The hail hitting the veranda tastes like an icy milkshake
when I place some on my tongue.
And after school,
the puddles I jump in feel like mushy apple pies.
I wonder why I'm so hungry when I finally get home?
© Kristin Martin 2018
This poem is also in my poetry book, To Rhyme or Not to Rhyme? (Glimmer press, 2019).