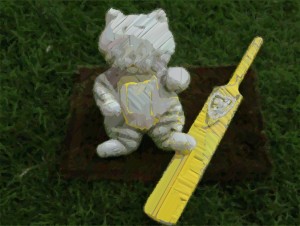 I really like to rhyme,
I do it all the time.
But the way my mum and dad complain
you'd think it was a crime!
Early every morning
I ignore their warning
and tell them rhymes to wake them up
and stop their lazy yawning.
'Come on Mum! Out of bed!
Don't you be a sleepy head!'
I rhyme cleverly in her ear.
'It's time that I was fed!'
'Wake up Dad! The day's begun!
Get up just like the sun,'
I say while pulling off his quilt.
'You're missing all the fun!'
But, they don't praise my verse.
They tell me off, and, worse,
forbid me rhyming ever again.
Being a poet's a curse!
© Kristin Martin 2012