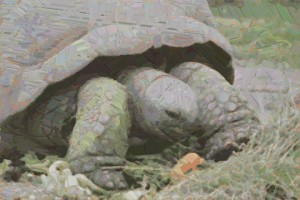 Yes, we know,
we are rather slow,
but what is all the fuss?
You would take your time as well
if you lived as long as us.
While you may
grow old and grey
and live till your life is through.
We will keep on plodding for
a century more than you.
© Kristin Martin 2016